CSUN Students Turn Challenge into App to Help Deaf and Hard of Hearing
The challenge: Develop an app that could turn cellphones into emergency alert systems for people who are deaf or hard of hearing. A team of computer science students from California State University, Northridge had only a couple weeks to create the software and were up against teams from USC and UCLA.
Not only did they meet the challenge, but they took top honors last week with an Android app, SS12 Audio Alert System, at the SS12: Code for a Cause competition held at CSUN's 28th Annual International Technology and Persons with Disabilities Conference in San Diego. The SS12 Audio Alert System is now available for free at Google Play, Google's app store.
"I was just blown away by what they did," said CSUN computer science professor Adam Kaplan, who served as an impromptu coach for the team of five students, most of whom he met for the first time a few weeks ago. "It was an incredible piece of work. They put together an app in a very short period of time that not only does what they were asked to do, but does it so well that it's now available in the app store for free for anyone who needs it."
The SS12 Code for a Cause competition is sponsored by Project Possibility, a nonprofit organization dedicated to creating open source software for persons with disabilities and educating students about accessibility and universal design concepts. For years, Project Possibility organized competitions on individual campuses. Two years ago, they took the competition to the next level, inviting campus winners to face off against each other during a contest held at the CSUN conference, which is internationally known for exploring new ways technology can help persons with disabilities.
This year's teams could choose from nine different projects, including developing an app that could turn mobile devices into emergency alert systems for the deaf and hard of hearing.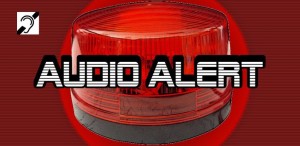 The app the CSUN team created can correctly interpret audio disturbances such as sirens, smoke alarms, car horns and crying children and translate those sounds into flashing lights, vibrations and texts on a mobile device that can capture the attention of someone who would not be able to hear them.
"When I think about what we did, it's just awesome," said sophomore Matt Newbill. "Most people don't think about the needs of persons with disabilities when
they're developing a product. I have to confess, I didn't before this competition. But now, that will always be in the back of my mind, no matter what I do."
Senior Ismael Gonzalez said the contest was a wonderful opportunity to put into practice the skills he and his teammates have learned in the classroom, while at the same time providing a product people need.
"It feels good," Gonzalez said about the win. "We created something for people who are deaf and hard of hearing who may not hear an alarm or a cry if there's something wrong, particularly if they happen to be in their offices or some other location where they are alone and an alarm goes off."
Gonzalez and Newbill said the team, which also included Kyeong Hoon Jung, Chris Cederstrom, and Joshua Licudo, didn't really know each other until they joined for the competition.
"But we just clicked," Newbill said. "We all had a role to play in the development of the app and we worked so well together. It was amazing."
Kaplan said the seamless cohesiveness and calm, confident demeanor of the team caught the attention of the competition's judges, who included Sina Bahram, a researcher at North Carolina State University and a White House Champion for Change for STEM Equality for Americans with Disabilities; Peter Korn, an accessibility principal with Oracle, the computer technology corporation; and Elle Waters, a senior accessibility strategist with Simply Accessible, which works with businesses to make them and their products more user friendly for persons with disabilities.
"Our students did a really nice and elegant presentation," Kaplan said. "They just blew everybody away with their professionalism, and their app performed beautifully."
For more information about or to download the app, visit its site on Google play.