CSUN Tackles Black Male Enrollment and Graduation Rates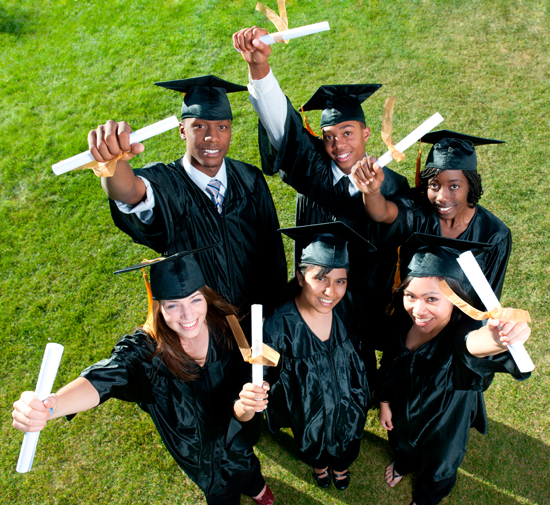 In an effort to address black male enrollment and graduation rates, California State University, Northridge will host the first Men of Color Enquiry and Student Poster Session.
The event, co-sponsored by the Department of Pan African Studies and the DuBois-Hamer Institute for Academic Achievement, will take place on Thursday, March 28 from 12:30 to 2 p.m. in the University Student Union, Northridge Center.  The keynote speaker is Frank Harris III M.A. '99 (Speech Communications), an associate professor at San Diego State University, co-director of the Minority Male Community College Collaborative and co-author of "College Men and Masculinities: Theory, Research and Implications for Practice."
Cal State Northridge joins universities across the country trying to find ways to bridge the gap between higher education and black male students. A report published last year by the University of Pennsylvania documents the "crisis" facing black men in higher education. According to the report, the relative number of black men entering college hasn't improved since 1976, and only 33 percent of black male college students graduate within six years.
"It is suggested in the literature that institutions of higher learning in the U.S. have not effectively enrolled, engaged and/or advanced black males," said Cedric Hackett '95 (Sociology/Counseling), M.A. '00 (Educational Psychology and Counseling), a Department of Pan African Studies professor and one of the organizers of the Men of Color event. "We hope to develop some programs and strategies to change the numbers."
He said the event also will begin a dialogue around other issues, including absentee fatherhood, fashion and the spread of HIV/AIDS.
According to CSUN's Office of Institutional Research, as of spring 2013 the undergraduate enrollment of African-American males made up only 5.3 percent of male students enrolled at CSUN compared to 34.3 percent Latino males and 27.8 percent white males. The six year graduation rate for first-time African-American men who entered in fall 2006 was only 23 percent in comparison to 33 percent for American Indian, 47 percent for Asian American, 36 percent Latino, 43 percent Pacific Islander and 53 percent for white male students.
"The value of education among black males, which was once held at a premium during the late 60s, 70s and 80s has drastically taken a decline in the 90s and into the 21st century," said Christopher Holmes '72 (Psychology), staff psychologist with University Counseling Services and head of the campus' Black Male Initiative, a group of volunteers made up of CSUN black faculty, staff and alumni. He said his group and others are working to turn these numbers around.
Thursday's event will include a question and answer session and culminate with the student research poster session. Hackett, who also heads a project called "Creating Black Male Intellectual Space," an experiential learning program designed to promote academic achievement in African-American males at CSUN, said the material from the poster session will be used to educate the campus community about the issue.