CSUN Closes Spring Enrollment to Most Community College Transfer Students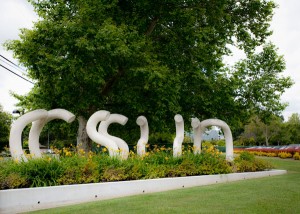 Due to the unprecedented sizes of incoming first time freshman and first time transfer students in Fall 2013, as well as the large number of continuing students, California State University, Northridge must close admission to most first time transfer students in Spring 2014 in keeping with the enrollment target established by the California State University system.
"We deeply regret having to take this action," said Provost Harry Hellenbrand, "but our unprecedented Fall enrollment, which could total more than 10,000 new students, does not leave us the budget to accept most students in the Spring.
The university will continue to accept new graduate students in STEM programs (science, technology, engineering and math), nursing students, new veterans, second baccalaureate students in STEM and nursing and new credential students. CSUN will also accept new first time transfer students who qualify under the Student Transfer Achievement Reform Act (STAR), a 2010 law designed to facilitate transfers from community colleges to the California State University System. Community college students are urged to contact their counseling office to determine if they qualify under the STAR program."
As always, CSUN's self-support graduate and baccalaureate degree completion programs are open for applications and a few have a Spring Semester start.
Applications for new students for the Fall 2014 semester will be accepted from Oct. 1 to Nov. 30, 2013.